Holidays on MSN
Maximize the season with MSN's Holidays hub
This time of year can be stressful and joyful in equal parts as gift-buying, parties, decorating, cooking and all-around merrymaking threaten to make the holidays feel more like a chore than a pleasure. MSN's Holidays hub trims that holiday time commitment – think of it as one-stop shopping for news, advice, and holiday fun during this busy season.
For the Holidays on MSN hub, the MSN Network Programming team has gathered the best stories, slideshows and videos from around MSN in a single spot. In just a few minutes, users will find recipes that'll wow guests at holiday feasts, gift ideas for every member of the family (even the dog), travel tips for dealing with December voyages, and much more.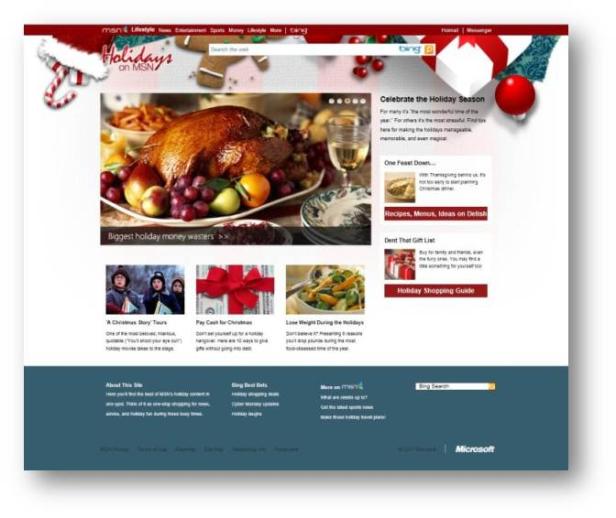 Holidays on MSN launched on November 17 and highlighted Thanksgiving recipes and health tips, plus provided links to holiday shopping for the early-bird gift buyers. The site now helps readers prep for the December holidays, and the package will wrap up with a big New Year's blowout.
Visit the Holidays on MSN hub from the MSN homepage navigation and from links in holiday-related articles and slideshows throughout MSN.
Happy holidays to all!
- Marina Gordon, MSN