MSN Unveils New Streamlined Site Design for MSN Money
New site offers instant access to financial info, business news and financial commentary
Back in November, we unveiled a preview of the new MSN Money site. Since then, we've collected user feedback on the site and have been pleased to discover that users found the new site "very easy to navigate", featuring "a beautiful layout" and "a clean look". Based on the feedback, we also made some refinements, such as a featured contributor's page to make it easier for users to read contributions from our columnists including CNBC's Mad Money host, Jim Cramer.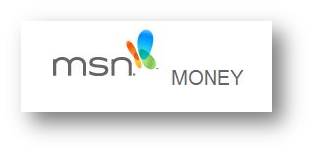 Today, we're excited to announce the launch of the new MSN Money site, rebuilt to make it easier to find all the news, stock data and expert commentary you need to make your financial decisions.
So let's do a refresh on what this means to you:
That means more news -- from new providers such as Bloomberg, Seeking Alpha and Morningstar -- organized to make it easier to find. On our stock-quote and market pages, our aim is to make it quick and easy for users to answer that all-important question: What's moving my stock?
We've also made it easier for you to find what matters to you. Personalized quotes atop each page allow you to see what's happening to the stocks you care about. Our new, streamlined navigation will help you find the financial answers you're looking for, whether they're related to investments, insurance, loans or any other money questions.
All this comes in a clean design that makes MSN Money an easy-to-use finance site on the Web to get the news, advice and data you need.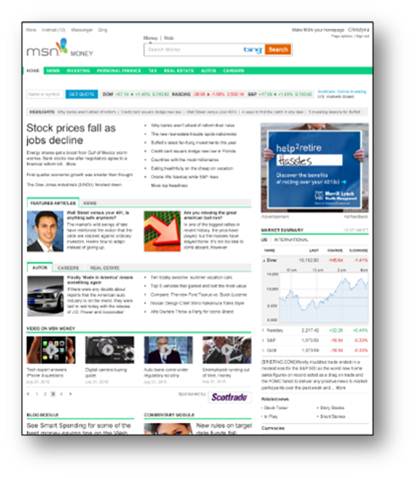 Among the highlights:
We've also heard from advertisers including E*TRADE that the new MSN Money site design expands opportunities for unique contextual advertising opportunities, increased engagement and custom content development.
We hope you enjoy the new site and as always we want to hear what you think so send us an e-mail.
Christopher Oster, managing editor MSN Money