msnNOW Arrives in Firefox
Firefox users can stay ahead of the conversation and trends with msnNOW within their browsers
Mozilla, the makers of the Firefox browser, are launching a new way for people to see content from their social networks and several media sites directly in the browser. Today we are announcing the beta availability of msnNOW for Firefox which allows you to see what's trending across the web on msnNOW in a convenient sidebar view while you browse the web.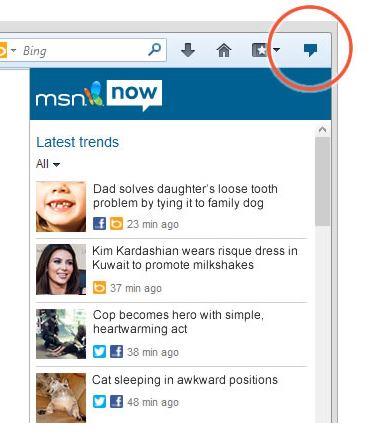 msnNOW makes it easy to stay up to date on the things people are talking about, searching for and sharing the most. Our editors scour the most interesting trends from real-time sources like Facebook, Twitter, Bing, and BreakingNews.com, so you'll always know what's happening and get the jump on what everyone is talking about. Now Firefox users can stay up to date on the social conversation and emerging trends via a glance-able sidebar on the right hand side of the screen.  If you see something interesting, simply click on the headline and you be taken to msnNOW where our expert editors provide key insights on why it's trending, if it's true, what people are saying about it and where to find out more.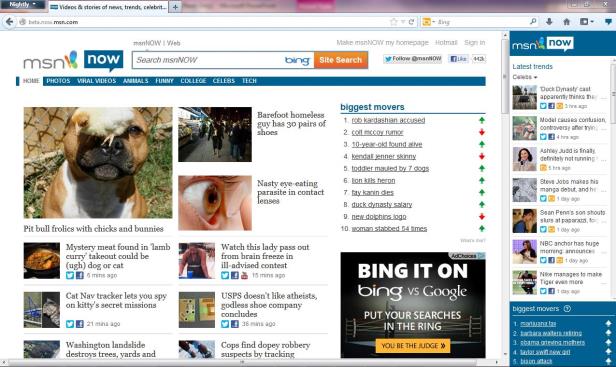 If you use Firefox and would like to add msnNOW, simply go to https://now.msn.com/​now-for-firefox and add it to your browser.  What's more, Firefox users who are interested in staying in the know with MSN can also download Firefox with MSN optimized to show you news and entertainment as you start up your browser. 
-          The MSN Team
Are you sure you want to delete this comment?