Get More of What You Like with MSN Editions
Customize the MSN homepage to show you more news, sports or entertainment stories
Do you want more of your favorite content on the MSN homepage? MSN has always provided up-to-the-minute news, sports, entertainment and other information to keep you in the know. But you may be more interested in one category. You may come to get caught up on the latest news, others may come to see the latest sports headlines, while still others are looking for the hottest celebrity gossip or other topics. That's why we've created MSN Editions: new customized homepages that give you an extra dose of the topic you're most interested in. It's the same great homepage you know, but with even more of the stories and videos you want.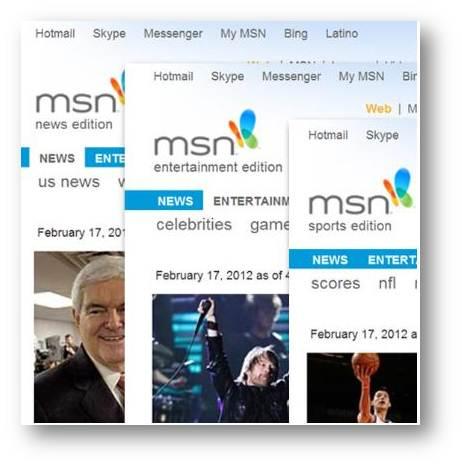 How to Choose Your Page
There are three new Editions of the MSN homepage to choose from: Entertainment, News and Sports. You can switch back to our standard homepage at any time by choosing Default.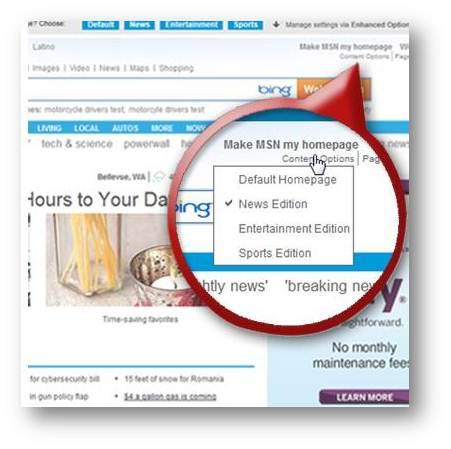 Select your MSN Edition from the "Content Options" link, located in the upper-right corner of the page. When you move your mouse over "Content Options," you'll see a menu where you can change your Edition or get back to the default page.
So, what changes once you select an Edition? Simply put, your homepage will feature more of the topic you picked.
You'll still get the full MSN experience, with content on a wide variety of subjects, just with an extra focus on what you're looking for.  
Your Edition is noted below the MSN butterfly logo and the homepage will automatically open to your chosen topic.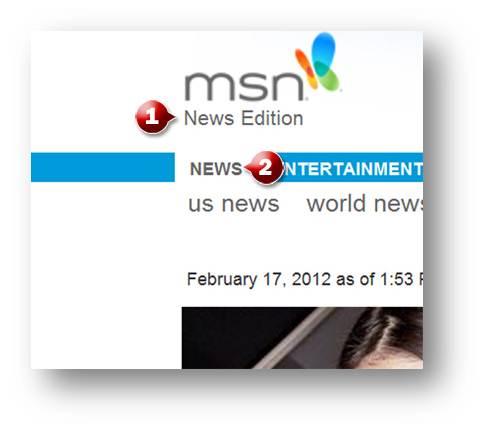 Thanks for checking out MSN Editions! Now go pick your Edition and start enjoying more of your favorite content. Click one of these links to try an Edition:
News | Sports | Entertainment
Let us know what you think.
 - Don Sena, MSN

Love this great new feature!  I'm an entertainment and a news junkie so I love that I can switch back and forth between editions depending on what I'm in the mood for each day.  I also like that there is a good mix of hard news on the entertainment edition as well as good entertainment coverage on the news edition.  And the expanded entertainment news on the new page rocks!   
Are you sure you want to delete this comment?