MSN PostBox Now Live on Windows Phone 7
Put Your Spin on Local
MSN photo and video sharing site, Postbox, is now available on Windows Phone 7.  What's MSN Postbox? Postbox is a curated photo-sharing site (part of the MSN.com family) that goes beyond your immediate circle of friends  by connecting you with a wider community in your town and beyond. Share your life by contributing photos, videos and messages through a richly designed, curated destination page.  Share your thoughts on everything from events and people, to restaurants, bands and places, as well weekly topics promoted on the MSN Postbox home page, like Valentine's Day and "pet photos. "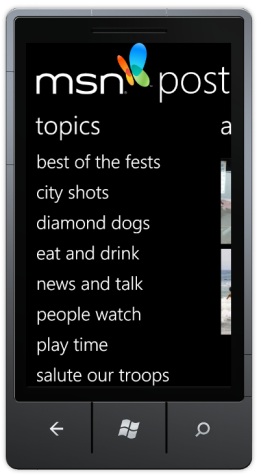 Easily share photos and share the complete story behind the photo (versus a few lines.)   Discovered a new restaurant you love?  Snap some shots and share it with the world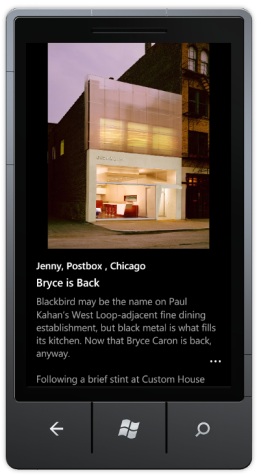 The Postbox interface has been streamlined to make capturing and sharing photos with millions of MSN readers fast and easy.  Simply snap a photo from within the app or upload an existing image from your photo library by clicking on the share button within the Windows Phone camera.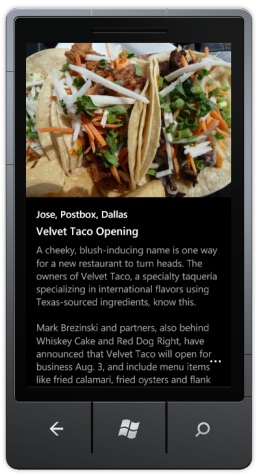 Head over to the Windows Phone Marketplace to download MSN Postbox today.  
Go put your spin on local information!
Lee Givens
MSN Mobile
Are you sure you want to delete this comment?