Go inside the world of power players
The Msnbc Digital Network and BermanBraun unveil Powerwall
Want to find out how business moguls spend their millions or which tech nerd is the world's newest most eligible bachelor?  Now you can.  This new MSN site takes you inside the lives of the world's biggest power players, from CEOs to politicians to royals.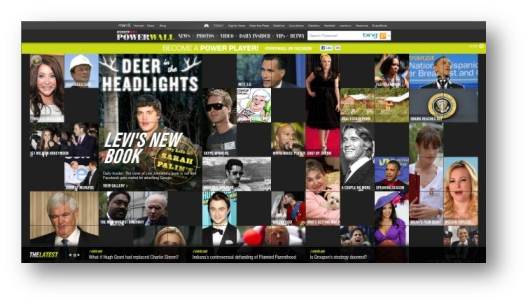 Powerwall gives you a humorous take on the daily news and gossip of the rich and powerful and their lavish lifestyles.
Get the latest news on your favorite VIP from photo galleries or voice your opinion on our interactive polls or Facebook and Twitter. Powerwall covers everything from philanthropy to fashion to the latest parties, so you'll always know the inside chatter.  Click http://powerwall.com​ to become a power player!
Gina Stikes
Msnbc director of marketing
Are you sure you want to delete this comment?