Get your film fan on!
MSN renews the weekly original video series
Just in time for those big movie awards coming up later this month, MSN and Next New Networks have refreshed the ongoing original video series Film Fan with a new host and a new attitude. Sami Jarroush, host of Rock it Out! Blog and formerly of Fuse TV, will join the show for the upcoming six-month season.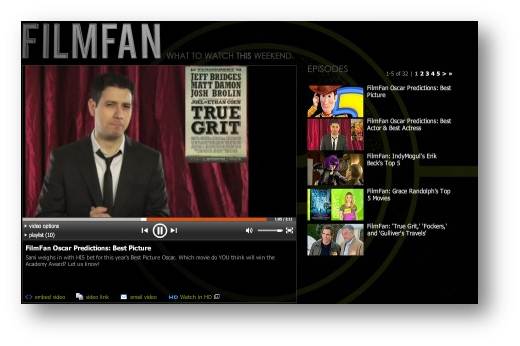 Every Thursday, Sami will bring you a preview of the movies that are facing off for your box office dollars that weekend and help you decide which flick is right for you based on social media buzz, trailers and internet trending data. Plus, twice a month Film Fan offers up a bonus episode on a special theme – for example what are the top five movies to consider for a DVD date night. Things get cooking this Thursday, as Sami previews Sanctum and The Roommate. But you can get a dose of Sami smart aleck attitude right now, by checking out MSN's Oscar preview.  Oh, and bookmark the address, please:  http://movies.msn.co​m/filmfan
Dick Larimer,
Senior Video Producer
MSN
Are you sure you want to delete this comment?