Experience The War Horse Journey on MSN
Follow the extraordinary adventure of Disney's upcoming film
On December 25th, Disney's epic film War Horse hits theatres. The War Horse Journey on MSN follows the extraordinary adventure of a horse named Joey as he moves through the war, inspiring and connecting the lives of all he meets. You can follow his path to explore War Horse content, travel the landscape of the film through time, and interact with exclusive materials including content from the British Imperial War Museum.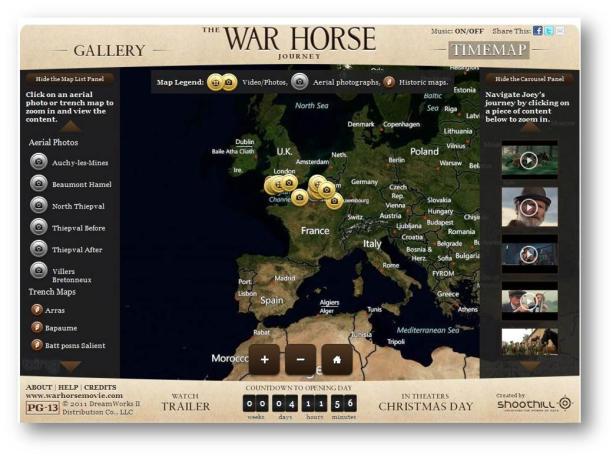 An exclusive partnership between War Horse, MSN, Bing Maps, Shoothill and The Imperial British War Museum allows deep exploration of the film while showcasing the landscape of the war and time of WW1 through Joey's perspective.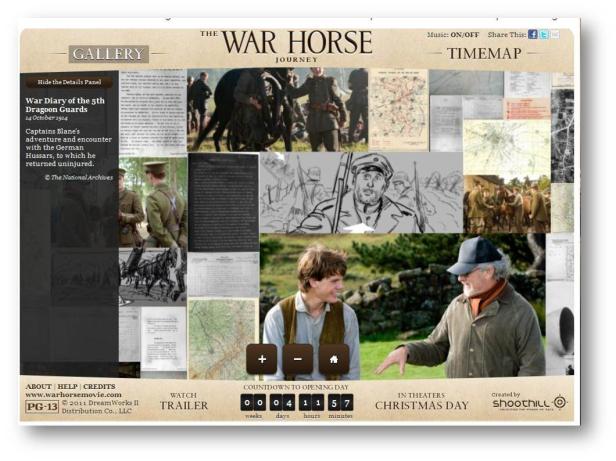 Check out the sites and go see the movie on the 25th.
-          Lisa Gurry, MSN