Stay in the Game with MSN During the 2013 College Basketball Tournament
One third of people use their laptop while watching the tournament
Sports fans know that speed matters when a game is on the line. But it's not the only place people appreciate quickness. MSN for Windows 8 has all the information you need in one place.  Whether you're researching teams for your bracket or reading up on the latest tournament upset, you'll not only save time but you'll be the first to know about the latest scores, player stats, schedules and more. In fact, FOX Sports on MSN for Windows 8 is more than seven times faster on average than the top four major online sports sites.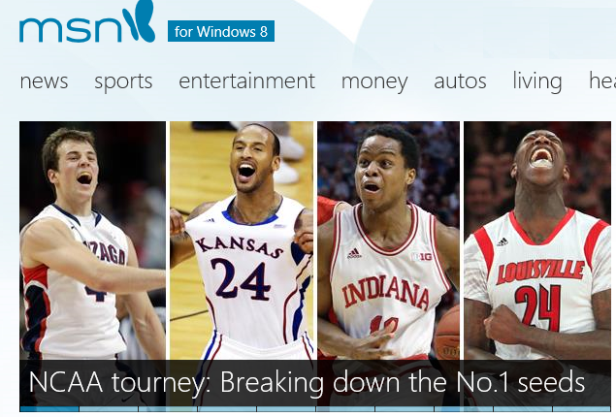 While college basketball fans come in all shapes and sizes and have can have vastly different loyalties (even in the same household), there's one thing they all have in common: they will do crazy things to support their team. For example, FOXSports' Erin Andrews has a very specific superstitious ritual to ensure her favorite team, the Gators, will be victorious. Before every big game she rips off her bedding and throws it into a wad on the floor. Whatever it takes, right?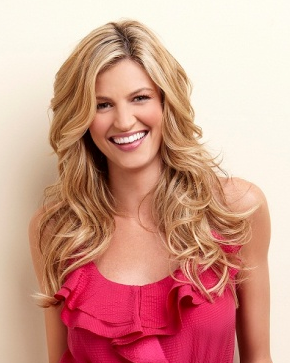 From bedding superstitions to lucky charms or game day rituals – college basketball fans will take it to the limits for their team. In fact, a recent survey from MSN and Impulse revealed just how much time and energy people are willing to commit to the tournament this year. More than 30 percent of people spend at least three hours of the work day following the tournament, and one in ten have even called in sick for work to stay home and watch. That's commitment; let's just hope their bosses don't take notice.
When it comes to brackets, fans are just as dedicated. 25 percent plan to complete three or more separate brackets and 26 percent visit three or more sites while they are creating their brackets – that's a lot of research. 
Other survey results show how these loyal and crazy fans will take in the tournament this season:
41 percent of people check college basketball stats or scores online while they're at work.

One third of people have their laptops by their side as they watch the tournament games at home.

31 percent of people surveyed think the college basketball tournament title will go to the Big 10 this year.
There's already chatter that this tournament could be one of the most surprising and exciting in recent history. We may see games chalk full of upsets, Cinderella stories and maybe even a few buzzer beaters. People report their most memorable buzzer beater of previous tournaments was when Duke beat Kentucky at the buzzer and went on to win the championship in 1992. Maybe there will be a new buzzer beater to go down in history this year? One can hope!
Don't just follow the basketball fever this year, be a part of it. Visit the Microsoft store nearest to you to give MSN for Windows 8 a try and see for yourself how it loads seven times faster on average than other major online sports sites. You can also check out how Erin Andrews stays in the know during the tournament on MSN.
-  The MSN Team
Are you sure you want to delete this comment?