MSN and FoxSports.com Team on Exclusive Summer Olympics Coverage
100 Day Countdown to London Olympic Games Starts Now
The lighting of the Olympic torch in London this summer is 100 days away. To mark the occasion, MSN and FOXSports.com are launching a special section (http://msn.foxsport​s.com/olympics) devoted to coverage of the London Games. 
The section will feature articles, current and former Olympian profiles, videos and photo galleries.  FOXSports.com award-winning contributors including Jason Whitlock, Mark Kriegel, Jen Floyd Engel, and Bill Reiter will be updating the site from London for the entirety of the Games.   In addition, U.S. Olympic heroes Maurice Greene (track & field), Amy Van Dyken (swimming), Dominique Dawes (gymnastics) and Christian Laettner (basketball) have been recruited to bring their unique perspective with special video features.
To kick things off, Maurice Greene, two-time Olympic gold medalist and former world record holder in the 100-meter dash, shares "Train like a Champion" a video series in which he'll explore the dedication it takes to be an Olympian.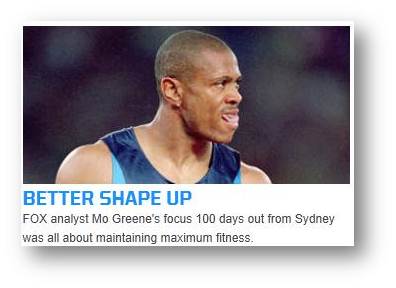 Amy Van Dyken, a six-time Olympic gold medalist provides her take from with interviews with stars of swimming.  Olympic gymnast and gold medalist in the 1996 Atlanta Games, Dominique Dawes, offers "up close" interviews featuring various sports.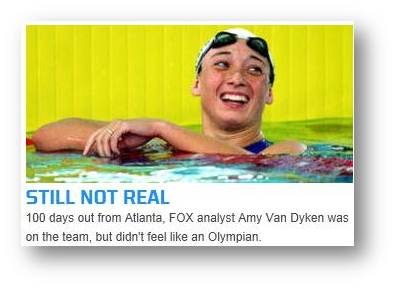 Christian Laettner, member of the 1992 Barcelona Games "Dream Team," reports and analyzes USA Basketball's hope to repeat as Olympic champions.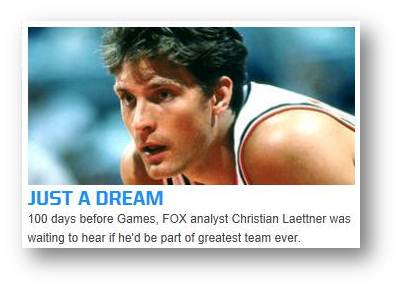 We are thrilled to partner with FoxSports.com to offer comprehensive coverage of the upcoming Olympics on MSN.  We hope our hundreds of millions of customers will enjoy commentary and coverage from notable experts and past Olympic heroes, as well as breaking news and trend coverage on the MSN homepage and our new msnNOW site.
- Rob Bennett, Executive Producer MSN