MJ Bear (1962 - 2010)
One of MSN's most influential leaders, MJ Bear, has died after a seven month battle with leukemia. She was 48.
MJ was a great friend, colleague and mentor for many people and was the driving force behind MSN's expansion in her role as Executive Producer in Central and Eastern Europe, the Middle East and Africa. With imagination and tenacity, she resolutely travelled her region to connect with media and Microsoft partners and create innovative businesses in Poland, Israel, Greece and South Africa. She hired and grew great diverse talent in all her markets, which included Russia, Turkey and Arabia.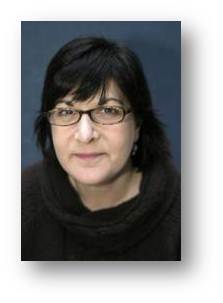 MJ was a journalist to the core who loved great stories, reveling in the time that she was accused of being a spy in Russia, retelling the tales of her career at wonderfully enjoyable and social meals wherever she was. I will always remember dinners in Istanbul, on a terrace by the Acropolis in Athens, drinking coffee in Tel Aviv. She was great company, warm, funny and compassionate.

She had a maturity and deep experience that made her an ideal mentor and coach for her many friends and colleagues across MSN. They were proud to be a member of what she freely called 'my family'.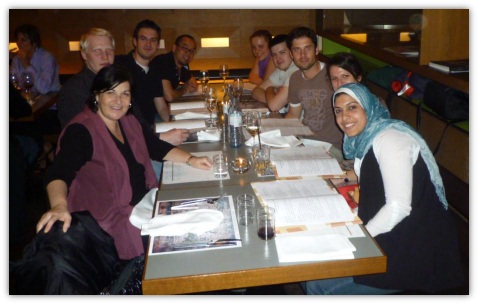 MJ contracted leukemia seven months ago and dealt with the terrible news with courage and amazing spirit. She knew what she was up against but battled against the disease in a way that was an inspiration to those close to her. 

She had amazing support from her family and close friends during the final few months and days and was always determined that she wouldn't be a burden to them through the ordeal. This was typical of her throughout her life.

MJ had a fascinating career before joining Microsoft in 2008. She was director of programming at Radio Free Europe/Radio Liberty based in Prague, launching new language-specific web sites in Eastern Europe, the Balkans and Iran.

She was a Knight International Journalism Fellow based in Romania and Moldova in 2004 and 2005, teaching journalism students in radio, TV, print and Web. MJ was a media professor in journalism and digital media at American University from 2002- 2005 and prior to that was Vice President for Online at National Public Radio, creating more than 36 award-winning websites. Having grown up in Des Moines, Iowa, she went on to become a television news producer for 10 years at various stations in the U.S. 

MJ was a founding board member of the Online News Association and one of her wishes was for an endowment to be set up for young journalist: http://journalists.o​rg/donations/.
She will be sadly missed by her colleagues and friends on MSN and in Microsoft.
Scott Moore
REGIONAL EXEC PRODUCER, MSN U.S.
Geoff Sutton
GENERAL MANAGER, MSN MEDIA INTERNATIONAL
and
MJ's MSN friends & colleagues around the world