Haunted MSN: Halloween Central
MSN gets its ghoul on!
Halloween is one of the most popular topics every year on MSN, and this year we're putting our tricks and treats together at http://entertainment​.msn.com/halloween. This hub will feature great content from across the network – from Bing shopping and visual search, video highlights, party ideas and Local Edition links to find activities in your own neighborhood. Among the great features will be Wonderwall's look at the 50 best celebrity costumes of all time, MSN Movies' suggestions for the scariest movies to see this month, along with Today's list of dumbest horror movies ever.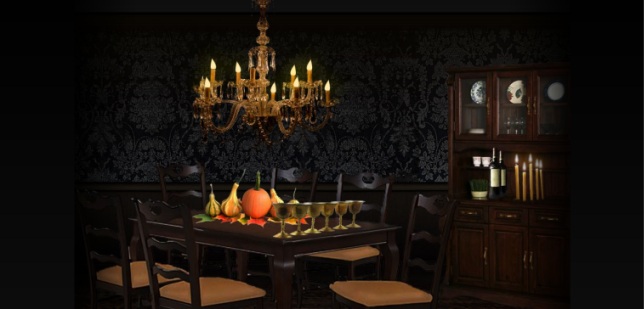 The "candy" in this Halloween treat is a match game where the audience cab 'speed date' various monsters. This feature, which goes live Oct. 14, will allow the audience to "interview" monsters – asking them up to five questions, triggering a video response. If the person chooses to DATE the monster, he'll get a reaction video and a prompt to share on Facebook. For example:

Joe is now in a relationship with Death. Death is a sensitive and creative Pisces who enjoys Neil Diamond and romantic walks in cemeteries and mine fields. Which Halloween monster is right for you? Find your 'Monster Match' on MSN's Haunted Halloween.
In addition to the Halloween hub, there are plenty of places to stop across the network for more tricks and treats. Among them:
Delish: A spooktacular array of party tips and tasty treats – pumpkin pie recipes, creepy cupcakes and cookies, ghoulish cakes and desserts, drink ideas for kids and adults alike, along with decorating tips and party-game idea, all at  the Delish Halloween Headquarters.
Today show: From gourds of great stories, frightful photo displays, costumed pets, babies and more, the celebration culminates with the annual Today show extravaganza Friday, Oct. 29, when Matt Lauer, Meredith Vieira and the entire Today show family show up in full costume. http://today.msnbc.m​sn.com/id/39220945/n​s/today-today_hallow​een_guide
MSN Lifestyle: From easy DIY decorations to creative costumes, a complete overview on how to make the most of Halloween without spending a fortune. http://lifestyle.msn​.com/your-life/hallo​ween/
MSN TV: On Oct. 25, we'll feature four exclusive videos shot with the two eldest kids from ABC's Wednesday night comedy "The Middle." The kids will, just for MSN's audience, introduce exclusive clips from their Halloween episodes that are airing on 10/27.  
Glo: There'll be Halloween content throughout the month, but MSN's premier women's site will feature a Halloween special edition on Oct. 21 which will include features including What His Halloween Costume Says About Him, 10 Most Common Nightmares, Mommy & Me Costumes For Halloween, Tips to Throwing the Best Adult Halloween Party, Best Celeb Halloween Hair & Makeup, and more.
 Reed Price- MSN, Director