Filling Out Your March Madness Brackets? You're Not Alone
60 percent of people say they will be betting on the NCAA Tournament this year
March Madness is nearly upon us, and nearly 60 percent of people who answered a recent MSN online survey said they will be filling out a bracket for the tournament this year. While not everyone will be placing bets on which team will win it all, the majority of the people said they will play, and nearly a third of the respondents admitted to filling out multiple brackets. If you're planning to fill out a bracket, visit msn.foxsports.com and enter the Fox Sports Bracket Challenge for the chance to win $1 million dollars.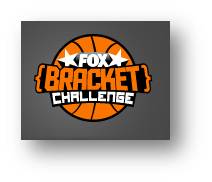 More than 50 million Americans participate in March Madness office pools, leading to estimated annual losses of $2 billion when employee productivity losses are factored into the equation.  The MSN survey underscores the issue, with only 14 percent of the respondents saying they don't follow the tournament to any extent during work hours.  The other 86 percent confessed to taking time out to follow the tournament: Reading, watching and checking stats online (57 percent); talking to co-workers about their brackets (52 percent); and checking scores on their mobile phone (43 percent).
The popularity of the annual 68-team, one-loss-and-your-se​ason-is-over tourney is indisputable.  Only four percent of survey respondents said the statement "I don't see the big deal; I won't be viewing/participatin​g" best described their attitude towards March Madness.  Meanwhile, 35 percent put themselves in the "I eat, breathe and sleep March Madness" category, and 61 percent admitted to being involved simply for the socializing that comes with watching games and being part of a bracket pool.
Economic realities have had an effect on survey respondents, as well.  This year 68 percent said they would spend nothing or up to only $10 in a bracket pool.  That's twice as many as last year, in which 34 percent said they would limit themselves to $10 if they paid into a money pool at all.  Meanwhile, while 8 percent of respondents said they'll spend more than $100 on bracket pools, a whopping 42 percent said they wouldn't spend even a dime.
Other interesting findings:
In 2011, more than half of survey respondents (58 percent) said they will enter two or more betting pools. This year, only 31 percent said they would do the same.
Another sign of the tough economic times? A third of people believe their March Madness bet will offer a better return than their 401(k)!
Don't expect to hear from your colleagues or boss in a timely manner when the games are on, as more than half (56 percent) plan to dedicate at least one hour of work during the first two full days of the tourney watching games or following scores, with 11 percent saying they will do the same for at least five hours and 6 percent saying they take the first two days of the tourney off of work.
Kentucky fan Ashley Judd is, for the second straight year, the most desired courtside companion when respondents are given a choice of sitting with celebrity March Madness fans Matthew McConaughey, Condoleezza Rice, Paul Rudd, Barack and Michelle Obama, Ashton Kutcher, and Judd.  The majority of respondents (42 percent) stated a preference for Judd, with the Obamas a distant second at 23 percent. Furthermore, men and women disagree on the best game-day buddy, with men preferring Judd (47 percent), and women favoring the President and First Lady (28 percent) over McConaughey (22 percent).  Kutcher got the lowest votes total at six percent.
Good luck!
- Mike Grady,  MSN Sports