MSN Money teams up with Bundle.com
Offering answers to the question every consumer has: How am I doing?
MSN Money's new partnership, Bundle.com, offers an answer to the question every consumer has: How am I doing?
Starting this month, MSN Money readers will be able to aggregate their checking, credit and investment accounts to create a comprehensive picture of their own spending. They'll be able to build smarter budgets with drag- and-drop functionality and set long term goals. They'll be able to compare notes with others in the same situations.
But Bundle completes the personal finance puzzle with its critical missing piece: the context needed to make real changes.
Underneath Bundle is a massive layer of data that allows readers to compare their own spending – in categories from dining out to clothes and travel -- with that of their peers locally and nationwide. What's a typical car payment for a 25-year-old? How much does the average San Franciscan have invested?  Is $90 a month an unreasonable Starbucks bill?
Bundle's new, free My Money functionality can aggregate accounts from more than 10,000 financial institutions, using industry-leading security standards, then automatically categorize each transaction to provide eye-opening insights into how we spend. It's then that Bundle's depth of comparison data becomes especially valuable.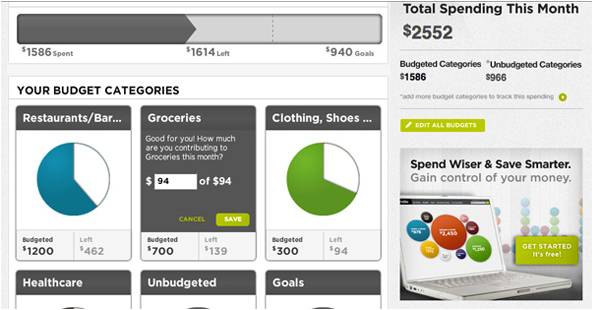 Bundle CEO Jaidev Shergill offers a guided tour of Bundle's new features here.
Des Toups – Senior Editor, MSN Money
Bundle is based in New York and supported through investments from strategic partners that include Citigroup, Microsoft and Morningstar, Inc.